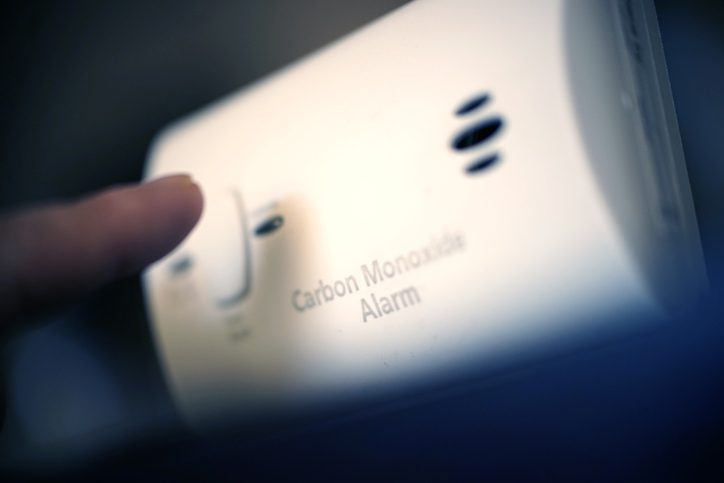 Everyone who uses oil, natural gas, liquid propane, or wood and pellet stoves should make sure their heating system has been cleaned and inspected within the last year. If the burning of fuel is incomplete, carbon monoxide gas can form and build up in your home, health experts warn.
Since this deadly gas by-product has no odor or warning properties, a carbon monoxide alarm is the only way to know if it's building up in your home.
If you have a carbon monoxide alarm, it's important to test it to make sure it works. If you don't have one, what are you waiting for?
Be sure to place the carbon monoxide alarm in your living space, preferably close to bedrooms or where you spend the most time. You can also place another carbon monoxide alarm in the basement near the furnace as an early warning signal.
If you heat your home with electricity and use a portable generator or a stationary home backup generator during power outages, it's very important to have a working carbon monoxide alarm because deadly gas can enter your home around window casings, door frames, and penetrate through outside walls.
Sometimes it's hard to tell if you have early symptoms of carbon monoxide poisoning because those symptoms can resemble the flu. A headache, feeling light headed and sleepiness are common to both illnesses.
If there are people in the house and a number of them develop symptoms around the same time, carbon monoxide gas may be seeping into your living space. The longer you're exposed, the more dangerous it is.
If not treated quickly, exposure can cause brain damage and death. If you think you may have carbon monoxide
poisoning, get people and pets out of the house immediately.
Once outside, call 911 from a cellphone or neighbor's house.
Questions about placement of carbon monoxide detectors, warning equipment and battery vs. hardwiring or other technologies should be directed to your local building official or fire marshal.
Published with permission from RISMedia.