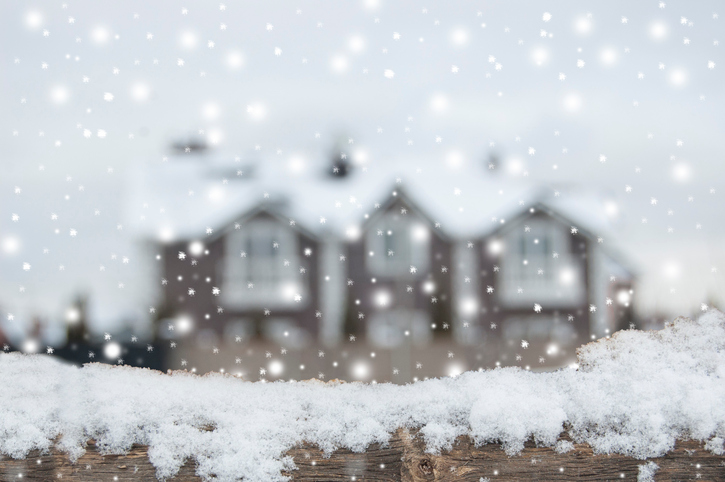 Brrr! It's cold in here. When winter weather starts frosting, you're not the only one reaching for a sweater. Your home, too, needs to be protected from the chill.
Joe Todaro, director of operations of Gold Medal Service, offers these tips for homeowners so they can prepare their home for a cold winter:
Protect your outdoor unit –
Your outdoor air conditioning unit needs a little help staying healthy throughout the winter. You may want to consider a cover for your unit not unlike the cover you use for a grill or a car. Covers can keep snow, ice and heavy rain from potentially damaging the unit. There are covers available on the market, or you can use a spare tarp you may have laying around in the garage. Be sure to clean any debris away from the unit before sealing it up.
Patch leaks around doors and windows –
Check windows and exterior doors for any gaps or openings that would let cold air in or warm air to escape. Leakage like that may not only cause you to have cold spots in your home, but make your heating system run longer than necessary – costing you money on your energy bills. For a DIY approach, especially with older homes, there are several types of gap sealers, as well as insulation kits that can be used to shrink wrap windows and reduce heat loss. Naturally, having your heater tuned up by a professional for peak performance is a proven way of saving on energy bills as well. A well-sealed home is a warmer, more comfortable home when the temperatures get at or below freezing – and your family will appreciate the difference.
Reduce heat loss through the fireplace
– If the home has a fireplace, it's a good idea to keep the damper closed when it is not in use to prevent heat loss. Close any doors leading into the room when a fire is burning. If you have a gas fireplace, be sure that it burns cleanly, evenly, and safely.
Use sunlight to your advantage
– You can naturally heat your home by opening curtains and window coverings on south-facing windows during the day. Closing curtains at night will protect your home from losing heat through those same window openings.
Prep the plumbing –
As winter approaches, you'll want to make sure you don't have any water freeze-ups – those can potentially become a big headache. To eliminate that risk, drain any water from outdoor faucets, and arrange to have any in-ground sprinkler systems blown out. Drain and roll up garden hoses and store them inside, in a garage, shed, or basement, to shield them from the severest temperatures. If any pipes in the home have been prone to freezing in past winters, consider using heat tape to keep them warmer during extremely cold weather. If you do experience a burst pipe, make sure everyone in the family knows how to turn off the water at the source.
Source: Gold Medal Service
Published with permission from RISMedia.