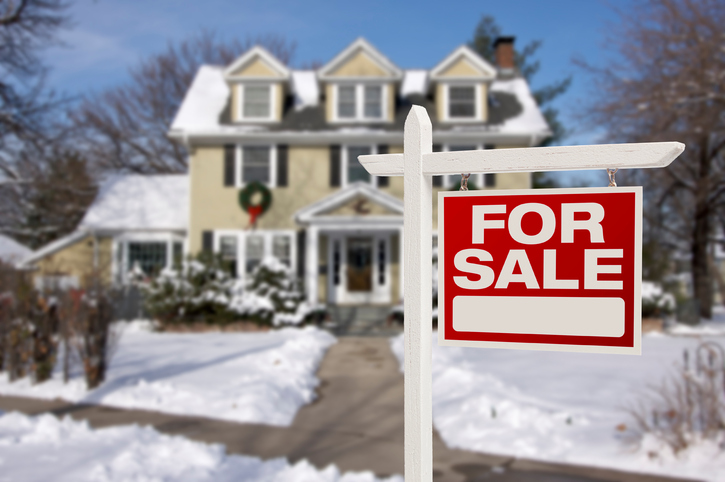 This time of year, the last thing most folks are probably thinking about is selling or buying a home. That is, except for the thousands of people who are in a position where they need to sell or buy a home.
While this presents a somewhat limited range of opportunities for both home sellers and motivated prospects, there are a number of things to consider if you are among that small but no less important demographic.
At FortuneBuilders, Konrad Sopielnikow blogs that by selling a home during the cold, winter months of the holidays, you can unearth lucrative opportunities that would be difficult to find the rest of the year.
Sopielnikow says the cyclical and seasonal lack of competition, greater flexibility of scheduling for sellers and buyers, and the ability to achieve a quick and profitable outcome are just a few advantages.
He also notes that the end of the year is typically when many businesses offer positions to new employees. As a matter of fact, the US Bureau of Labor Statistics posted a gain of 151,000 jobs in January of 2016.
Sopielnikow suspects in many cases, these were jobs in which the employee relocated. And if there's one sector of holiday homebuyers who are highly motivated, he says it's the individual and/or family relocating due to a new job.
So anyone ready to move on from a property quickly can gain the advantage by tapping into this powerful, psychological motivator.
Elizabeth Weintraub at thebalance.com says sellers face a measurably higher challenge at year's end because they will be appealing to a much smaller inventory of buyers who have very specific needs.
Also, both parties' agents might be on vacation or otherwise unavailable in December as markets move into a seasonal slowdown.
But Weintraub counters that this could be a perfect opportunity for anyone marketing a hard-to-sell home, which might rise to the top when there are fewer homes for sale over the holidays.
And if you are selling through to the New Year, she says don't block or cover up important selling features such as fireplace mantels, stairs, stained-glass windows with decorations.
Published with permission from RISMedia.