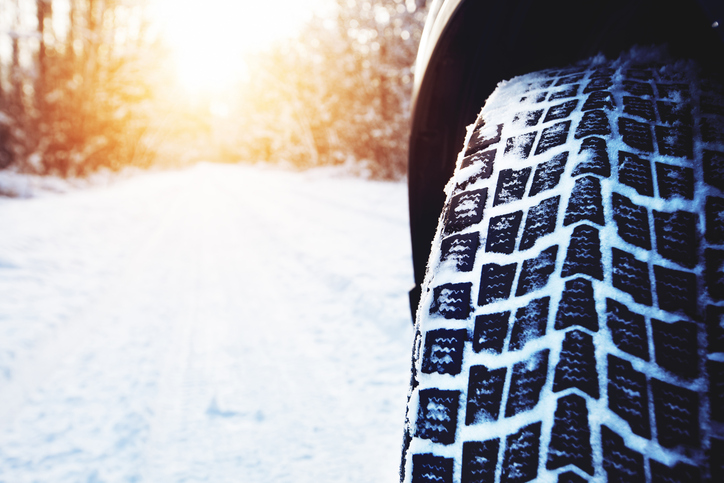 Driving in the winter can be dangerous. But even if you check road conditions and remain alert while driving, you can still be at danger if your tires aren't in tip-top shape. Below are a handful of helpful reminders from Discount Tire.
Get ready now.
It is important to replace all four of your vehicle's all-season tires with winter tires if you regularly drive in temperatures 45 degrees or below, snow or no snow. Winter tires are made of a softer rubber that allows the tires to stay pliable and maintain better contact with the road through any winter weather conditions. Check online listings to find the best set of winter tires specific to your vehicle make and model and have them shipped directly to you.
Don't forget the wheels.
Having a set of wheels specifically for your winter tires will save you money in the long run. Pairing a separate set of wheels with your winter tires will eliminate certain changeover costs and save your expensive wheels from the wear and tear brought on by ice, slush, snow and salt during the winter months.
Know your numbers.
Check your tire pressure at least once a month to make sure tires are at the appropriate inflation level. Temperature changes affect tire pressure – for every 10 degrees of temperature change, tire air pressure changes 1 PSI (pound per square inch). Low tire pressure leads to decreased steering and braking control, poor gas mileage, excessive tire wear and the possibility of tire failure. And don't forget to check your spare tire too!
Rotate, rotate, rotate.
To increase tread life and smooth out your ride, rotate your tires every 6,000 miles or sooner if irregular or uneven wear develops.
Source: www.discounttire.com
Published with permission from RISMedia.