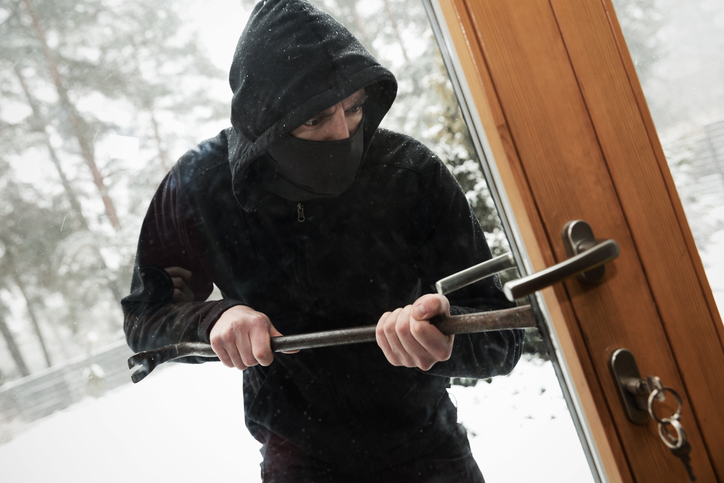 Is your home safe this holly jolly holiday season? Christopher Maynard from Consumeraffairs.com pointed out that as the holiday season approaches, more consumers may be stockpiling gifts. The prospect of hitting the jackpot is a huge motivator for burglars this time of year, so homeowners should spend some time assessing their potential exposure.
Maynard sites FBI stats which reveal that last year there were over 1.5 million burglaries in the U.S., accounting for nearly 20 percent of all estimated property crimes. That translated into $3.6 billion in property losses, with affected consumers losing an average of $2,361.
This fact may have consumers thinking about shopping for a home monitoring service, or adding other technologies like electronic locks, smart lights, and video cameras to stay on top of their home's security, both at home and remotely.
Jami Barnett, Ph.D. of the Consumer Affairs Research Team, recently provided an overview of these technologies. Among her recommendations are:
Smart locks
. Electronic locks using WiFi and phone apps give homeowners control over locks wherever they are. Dr. Barnett says some such locks have keypad entry codes, so you can give a neighbor or house sitter access, and then simply change the code after you return. Other locks can be linked to mobile devices so people who need temporary access can open the door with their phone.
Smart lights.
Dr. Barnett says over 70 percent of burglaries happen when nobody is home. Smart bulbs and smart switches make your house look occupied. You can also turn lights on and off using a mobile device.
Dr. Barnett says if you pay for a professionally-monitored security system, it may be worthwhile to ask your alarm company about cellular monitoring.
She says when an alarm is triggered, the system uses a cellular connection to alert your security company. Since crooks can cut the phone lines and fiber-optic internet cables, disabling a wired alarm, cell monitoring will work as long as you have power or a battery backup.
Published with permission from RISMedia.