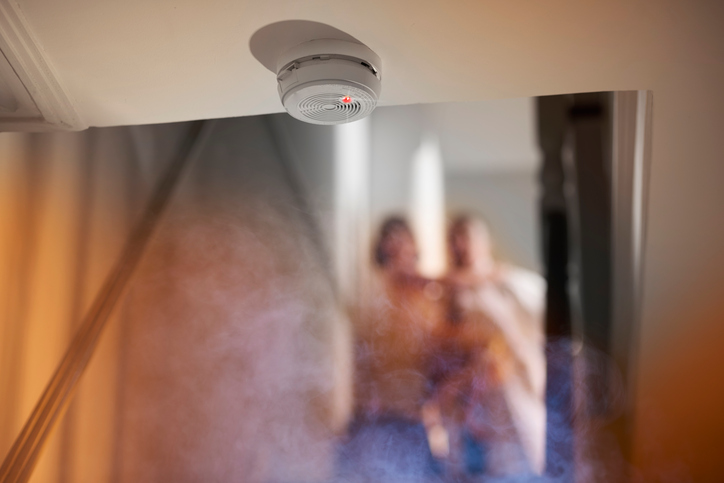 The words "preventable fire" are tragic when lives are lost. Taking even a few minutes to run down a short punch list of common sense measures with your family could make the difference between life and death in a residential fire.
Tommy Webber at New York's T. Webber Plumbing, Heating & Air Conditioning (twebber.com) has compiled the following six-point plan to help prevent fires and ensure your family is prepared for a fire emergency all year-round:
Check smoke detectors –
Test and replace smoke detector batteries twice a year at Daylight Savings Time. Or consider adding newer smoke detectors with batteries that can last up to 10 years. If detectors are wired into your home's electrical system, think about having a professional check to ensure the wiring is in good shape.
Cook with caution
– Never leave cooking unattended, always have a fire extinguisher in the kitchen that is rated for cooking-related fires, and NEVER put a grease fire out with water – smothering the fire is the best method.
Conduct heating system and duct inspections –
Make sure all vents in the heating system are clean. If you haven't had your heating system inspected and tuned up, Webber says now is the time to do it.
Don't leave space heaters unattended –
And never place one less than three feet from furniture, window treatments, bedding, clothes, rugs or other combustibles. And remember it's a safety hazard to run space heaters into extension cords or power strips.
Check electrical cords, receptacles, outlets –
Check cords for frays and breaks, minimize the number of cords plugged into power strips, and consider replacing outlets and switches that are not working properly.
Have an escape plan and practice it –
Your family escape plan should include a rally point for everyone to meet. Make a plan and then practice your plan regularly.
Published with permission from RISMedia.