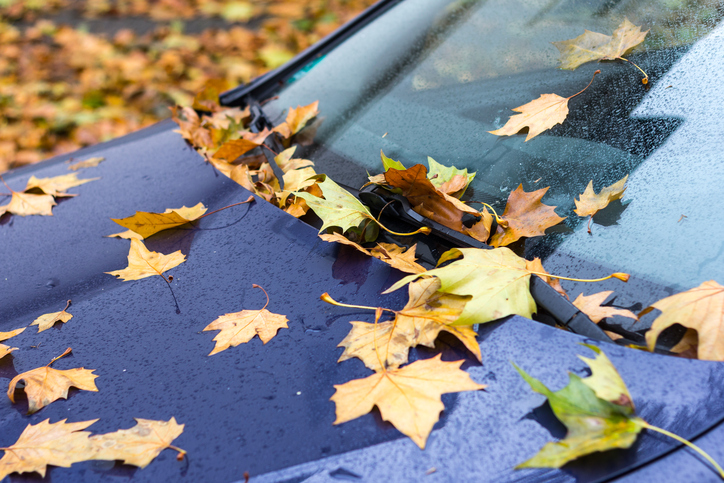 As summer ends and the season cools, your vehicle may need a little TLC. Long hot days and that summer road trip may have done a job on your trusty steed. Before heading into winter, consider the following maintenance tips from Mopar.
Tires –
Any comprehensive car care checklist should include inspection of tires for wear and tear, as well as a tire rotation if needed. Check for proper air pressure with the Magneti Marelli offered by Mopar tire-pressure monitoring (TPM) system, compatible with not only FCA US vehicles, but also 93 percent of vehicles on the road today.
Brakes –
Come wintertime, it's critical to have confidence in your vehicle's braking system. Brake pads and shoes should be checked for wear, and don't forget the rotors, drums, calipers and other braking hardware.
Wiper Blades –
Fall and winter mean the likelihood of rain and snow (or even worse) for many regions. It's critical to check wiper blades for wear and tear to guarantee maximum visibility during challenging driving scenarios.
Oil/Fluids –
Inspect for dirty or low engine oil, which can sap your engine's performance and may even cause damage, especially when operating under the stress of extreme winter weather.
Vehicle Check-Up –
A thorough vehicle check-up before cold weather arrives should be part of any car care punch list, but the burden of inspecting tires, brakes, wiper blades and more doesn't have to fall on the shoulders of vehicle owners. See a professional!
Vehicle Protection Plans –
A Mopar Vehicle Protection plan can provide peace of mind heading into the cold-weather driving season. One of many available plans to fit any lifestyle is the Road Hazard Tire & Wheel coverage for unexpected road bumps, such as curbs and potholes, that tend to flourish during the winter months.
Vehicle Interior –
Don't forget that in addition to your vehicle's exterior, the inside of your ride also needs to be fortified against attacks from Mother Nature. All-new Mopar all-weather floor mats are constructed with proprietary, Original Equipment (OE) data to accommodate brake and accelerator pedals, and feature deeper channels and more rigid sidewalls to better contain slush, snow and other spills.
Source: Mopar
Published with permission from RISMedia.