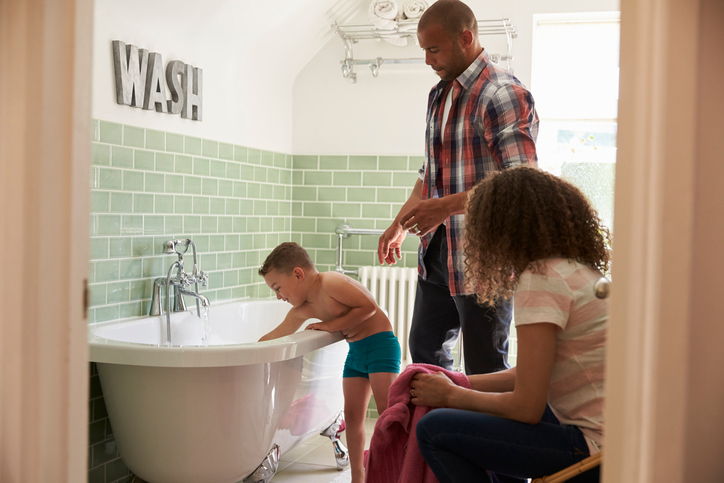 Nothing is sweeter than bath time with your new babe; however, when the phone rings or the big brother is calling you from the next room over, it's important to keep safety front and center. Never forget that 30 seconds can change your life forever. With that in mind, the Consumer Product Safety Commission (CPSC) offers safety tips to help prevent children from drowning in and around the home.
· Never leave a baby alone, or with young siblings, in a bathtub, even for a second. Always keep baby within arm's reach. Children can drown quickly and silently.
· Keep the toilet lid down, and keep young children out of the bathroom when unsupervised. Consider placing a latch on the bathroom door out of reach of young children.
· Be sure all containers with liquids are emptied immediately after use. Do not leave empty containers in yards or around the house where they may accumulate water and attract young children.
· Always secure the safety cover on your spa or hot tub.
· Learn CPR. It can be a lifesaver.
Source: CPSC
Published with permission from RISMedia.