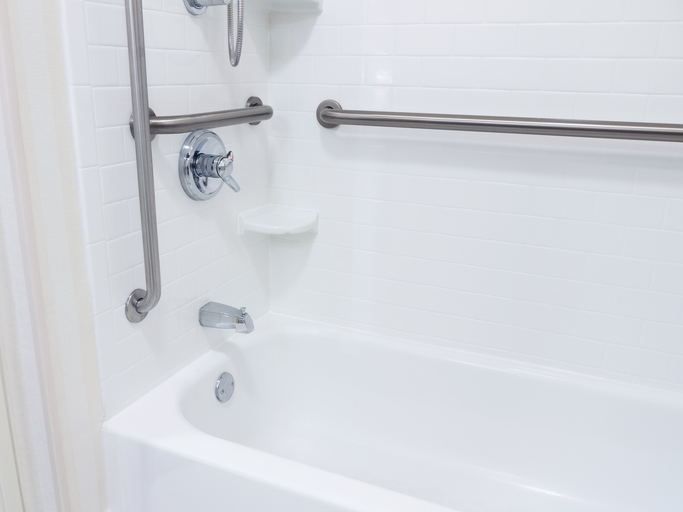 A renovation can be a fun period where your wildest home-design ideas can be put into action. However, when planning out a brand new bathroom, it's important to keep safety in mind, especially if you have seniors or children living in your spaces. Moen notes that children younger than five account for more than half of all slips and falls in the bathroom.
Here are six tips from Moen to help make your bath safe and stylish:
Install grab bars.
These bars can make or break a fall in the bathroom. The best places to install them are: 1) near the toilet, 2) along the showerhead wall and 3) on the back wall of the tub/shower.
Choose a dark grab bar.
Darker finishes against a lighter wall allows those with impaired vision to easily find grab bars.
Love levers.
Faucets with lever handles make turning the fixture on and off easier for everyone.
Go handheld.
A handheld shower brings the water to you, which helps keep you safer and makes it easier to bathe children.
Shelf life
. Keeping items (like shampoo) within reach on a shelf in your shower helps you avoid slips and falls.
Take a seat.
Studies show that women are 72 percent more likely to be injured in the bath or shower than men. Add peace of mind with a shower seat to prevent slips during activities such as shaving legs.
Light it right.
Consider three or four globe lights for a well-illuminated, safe bath.
Source: Moen
Published with permission from RISMedia.